Jürgen and Karsten sailing on Lake Mälaren. (2001-08-03)
My dad and me went sailing together and it went quite well. His first sailing experience and he really enjoyed it a lot. We had the possibility to borrow Anna Theanders boat (Tack så mycket, kram!). It is a Hurley 22 and her name is Tea. On our trip from Rastaholm, we sailed round the island of Björkö and took some lunch at Birka. On this island excavation from the vikings were found.

Before the trip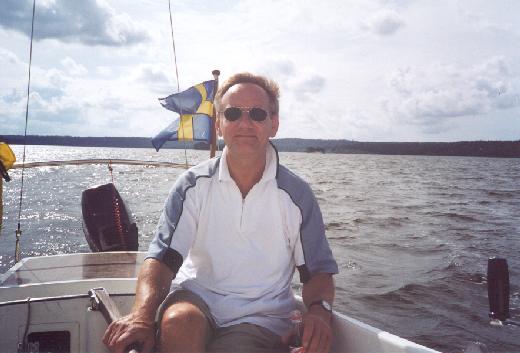 Holding the rudder. Still some time for a smile!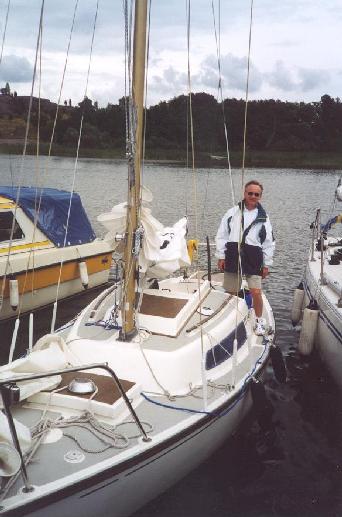 After lunch. By the way, they don't serve real lunch there :-(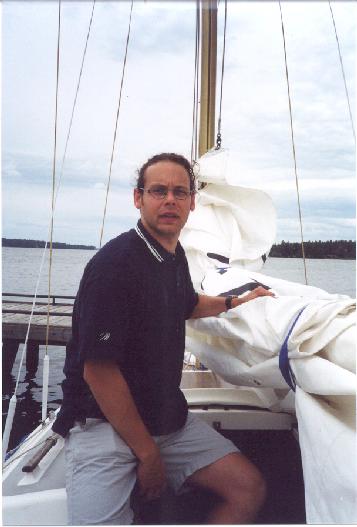 Me, checking the sails :-)